I want to wish my amazing hubby a Happy HAPPY Birthday!! We've been together for 4 years and married for almost 4 months and I'm so blessed to be going through this journey together!
We decided to celebrate his birthday in conjunction with his dad's as well as Father's Day. That's right, we are all about consolidation! Since we had a lot to celebrate, we wanted to do something bigger than our normal family dinner. Thanks to my incredible mother-in-law, she scooped up a boat rental and cabin at the beautiful Table Rock Lake in Branson, MO. We loaded up the coolers, sunblock, and my pup, and we were off!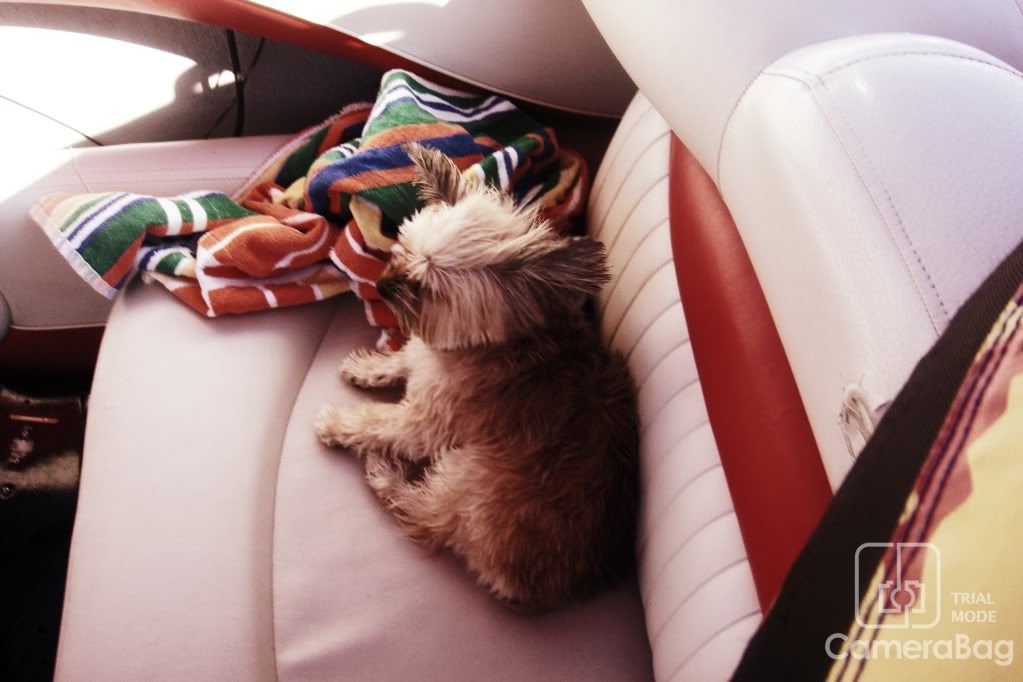 It was an afternoon of swimming, tubing, and skiing! We all had so. much. fun. I think we may have started a little summertime tradition! The birthday boy even got up on one ski! Here he is, making it look easy!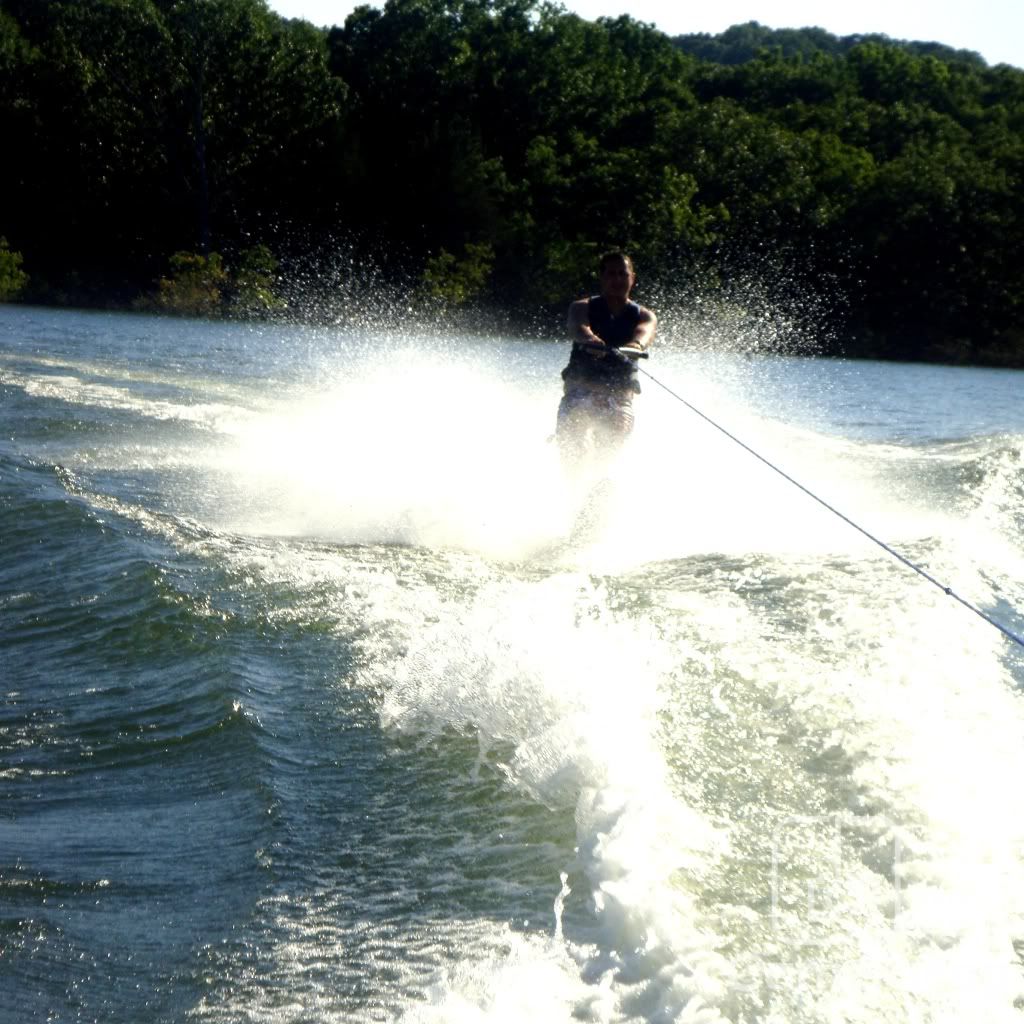 How hot is that?! I am one lucky girl! Here's me and Miss B, cheering him on from the boat!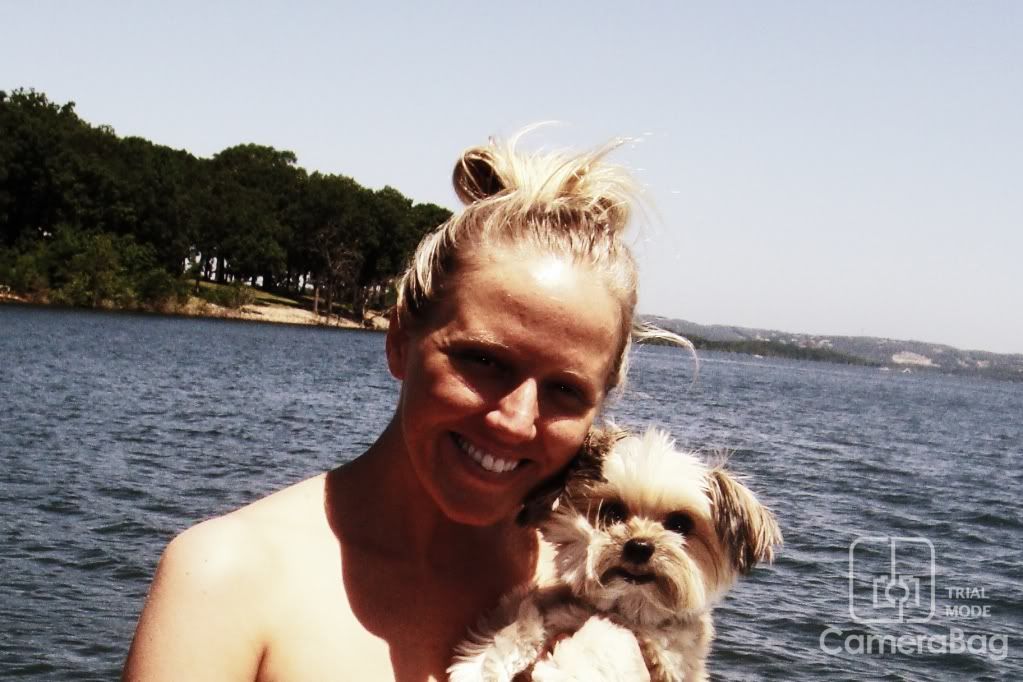 So in a nutshell, it was a pretty good great day! We finished it off with a trip to the Branson Landing for dinner at Cantina Laredo. By the way, if you ever eat at this restaurant, you must leave room for dessert. I know it's going to be hard, but do your best. They have the most scrumptious apple pie I have ever eaten. It's served up on a cast iron skillet with a scoop of cinnamon ice cream on the side. When they bring it out, they pour a bourbon caramel drizzle on top that makes this the most delicious apple pie EVER. Did I mention my hubby proposed to me one year ago this week with a piece of this pie out on the pier at the Landing? Yep, he did. That's how much we love this dessert. So go, try it, and thank me later. We headed back to the cabin for a rousing game of Canasta before bed. The next day, we hit up Bob Evans for a hearty breakfast before heading home. Whew, we were sun-kissed, full, and tired after a day of fun. I can't wait to do it all again next year! Happy Birthday Mr.! I love you!