Good morning and Happy Hump Day! The Mr. and I are on a mini vacay and HomeGoods was our first stop when we arrived. Can you believe that the closest one to us is 2 hours away? Well, the store didn't disappoint. There were several items I wish I could have scooped up, but I have to keep my cool. I have another full day of shopping ahead of me and another HomeGoods store to hit up!
While I was there, I spied with my little eye this beautiful mercury glass lamp with a light grey shade. When I flipped over the price tag I wanted to grab him and about 3 of his friends...$50 for the lamp and shade.
Of course I was anxious to see what these were actually going for at other retailers and found this one from Lamps Plus for $198.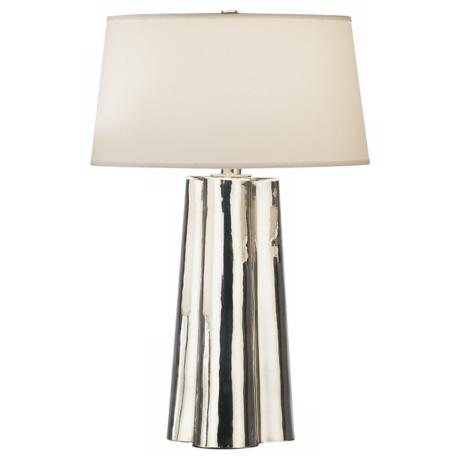 It's not very often that I fall in love with a lamp (especially one for $50), so I may need to go back and grab him. I'm off to continue my bargain shopping and hope to show you some goodies when we get back! Have a great day!